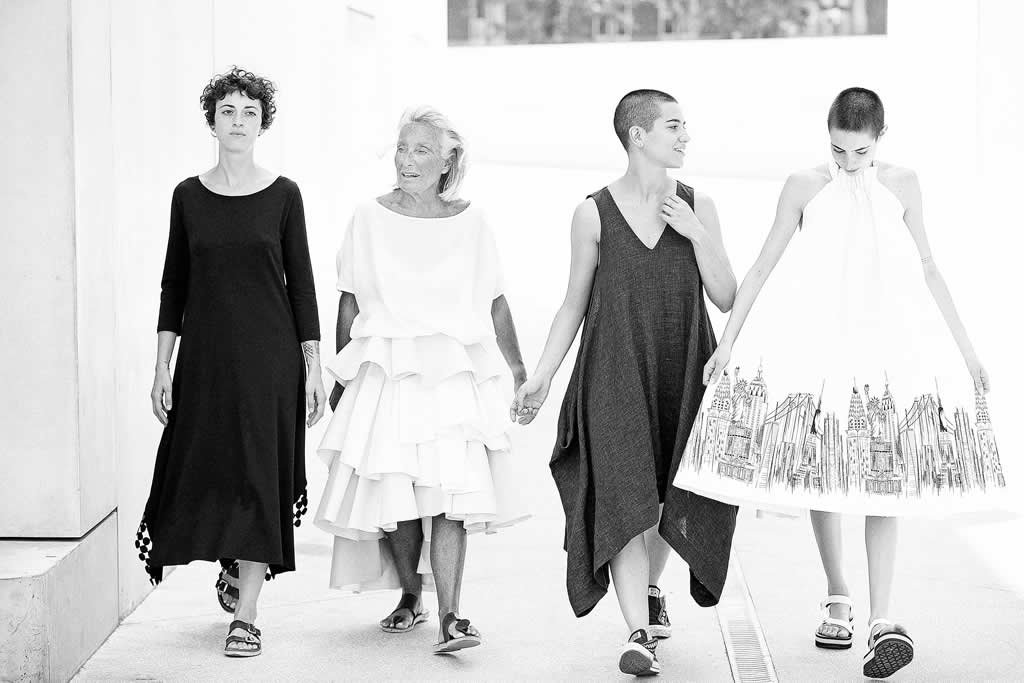 SSimple concepts and a refined realism characterize the contemporary attitude of the Spring/Summer Season 2019 by Stefano Mortari.
Visual Arts are essential to define the mood of each collection and inspire the designer who, after cinema and photography, this time draws inspiration from the realism of John Singer, American painter of whom Andy Wharol said: "He turns everything into something more glamorous, makes people taller and thinner, but each one with a different personality, each one with its own mood."
The new Collection then exalts a multifaceted, elegant and true femininity, like that of women walking the streets around the Milanese showroom and who are the subject of the new photographic campaign.
For the color palette Stefano Mortari chooses natural and neutral colors such as white and off-white, écru and blue, black and anthracite gray, according to a "color-less" philosophy, mitigated by contrasts of hues and different stripes or highlighted by the insertion of sequins.
Selected processing techniques make garments with an almost "used" look, important volumes are constructed with thick fabric, with contrasting stitching or embroidery, and "grosgrain" details.
The wide selection of fabrics ranges from light jersey to popeline, including a wide range of fine linen garments. A surprising capsule in collaboration with Ermanno Gallamini by Angelo Gallamini, combines silks and printed fabrics further enriched by embroideries on transparent vinyl inserts.
Versatile dresses are shaped by soft folds, while drapes and pleats enhance each movement within sinuous tunics. We also rediscover the basic clothes made special by large proportions ("box" sweaters, wide pants, large t-shirts) as well as by linear and dry fittings.
Stefano Mortari knitwear – largely appreciated for the quality research in techniques and the selection of yarns – is strongly represented in the new S / S 2019 Collection. The research of touch feelings that are both natural and sophisticated is paramount, through various weights and finesses and using precious yarns (silk with linen, cotton crêpe or mercerized).
A refined, curly detail delicately pop-ups around the neck or on the waist of the dresses of the new Collection by Stefano Mortari, making them immediately recognizable.
A creative concept balancing refinement, essentiality and quality.
A timeless style, classic and avant-garde at the same time.