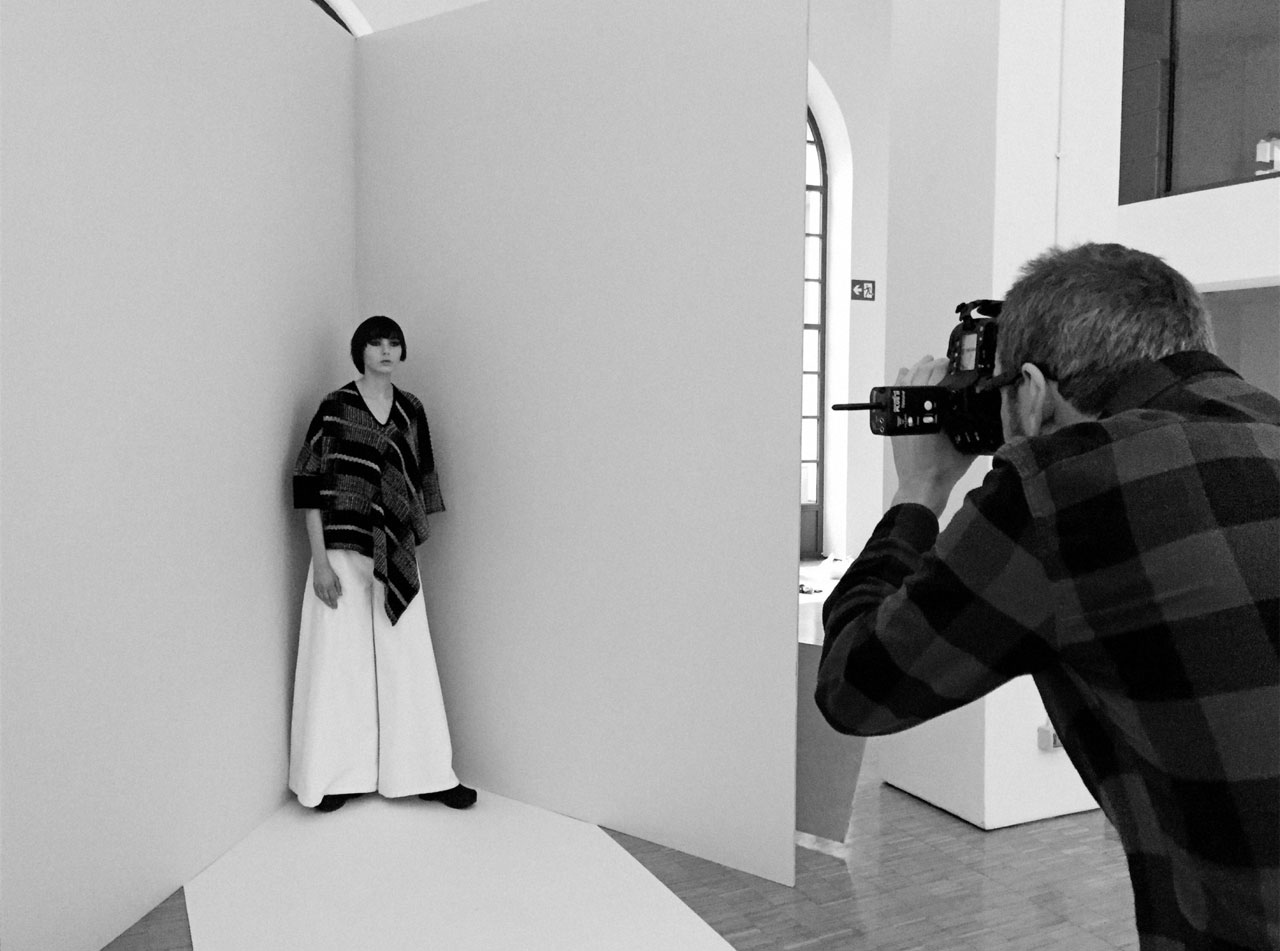 TThe dialogue of STEFANO MORTARI with figurative arts continues for the season F/W 2018/19. The inspiration comes from the monochrome rigor of the photography of Irving Penn, where the "Black and White" style becomes a key interpretation for the new Collection, as presented in the catalog.
The new project focuses on clean, essential and well-designed lines on –sometimes- wider proportions. The silhouette is elongated, moved by draped panels or oversized volumes, playing with various lengths.
Sweaters, coats and outfits are structured with substantial materials, cleverly mixing suggestions from the male world with intriguing female forms.
The material selection provides merinos in various finesses and in combination with other materials -sometimes with jersey and sometimes with nylon-, cashmere, mohair, jacquard plaid, full needled jersey, Prince of Wales, fustian, velvet and Korean cady.
Dark hues prevail in all yarns and fabrics: black, dark blue, white, off white, gray and military. Nonetheless, the dark solid colors are illuminated by the off white and by flashes of bright blue.
A unique design comes with dresses as sculptures constructed in techno/velvet, or with those long dresses made fluid by alternate and overlapped pleatings, or jackets and skirts in jacquard fabrics embellished with details in eco-fur.
The new STEFANO MORTARI Collection creates a special and unique "corner" filled with purity of forms and beauty, where to experiment one's own seduction.