Stefano Mortari presents the new Collection S/S 2018 as follows:
– Stefano Mortari Showroom, Via Maroncelli 14, Milano 5 September – 24 October 2017,
– Milan Fashion Week – WHITE, SuperStudio Più, 22-25 September,
– Paris Fashion Week – TRANOÏ, Carrousel du Louvre, 29 September-2 October.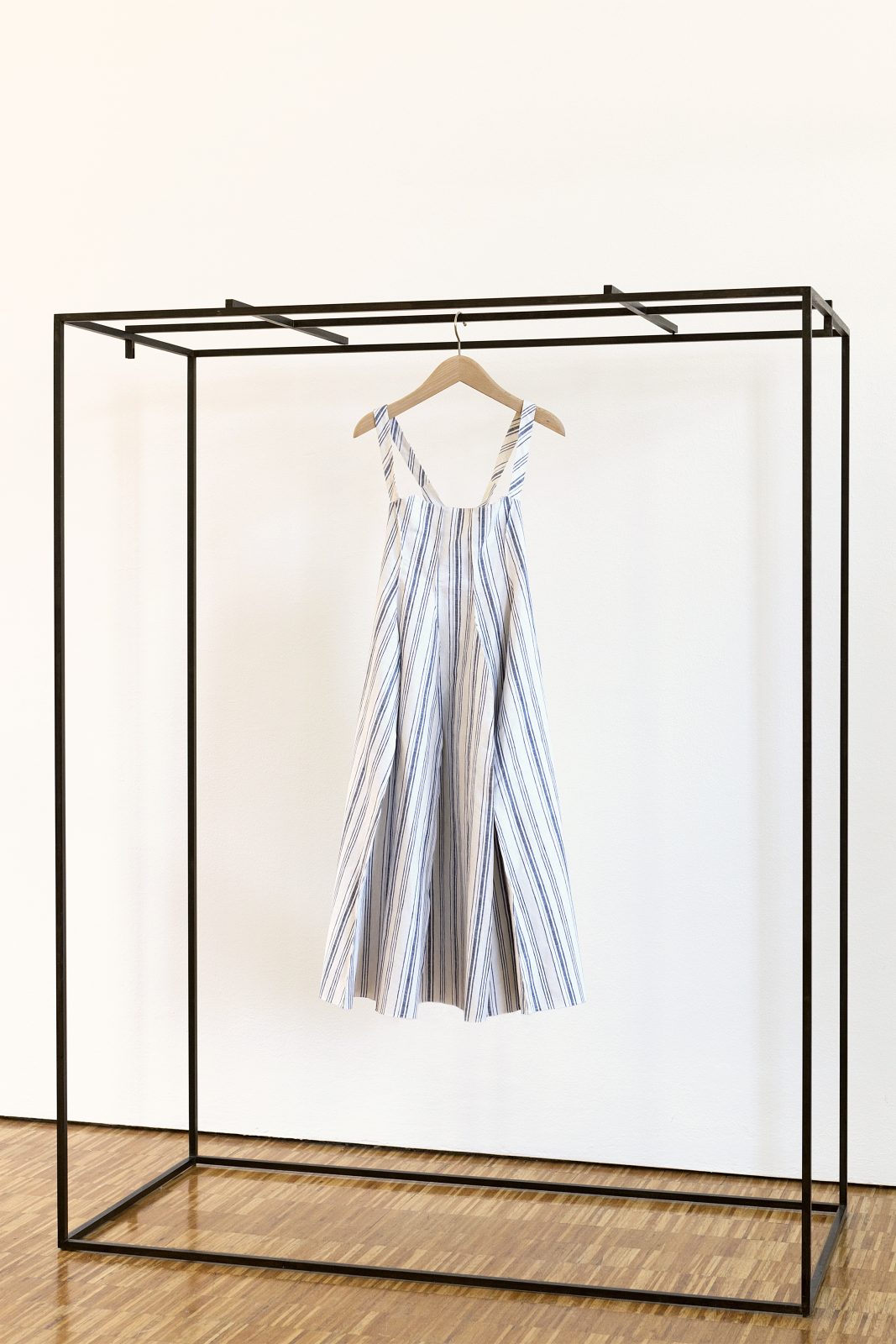 IIf it had a title, the new STEFANO MORTARI Collection would be called "Eight Women and a Mystery": as in the movie "8 FEMMES" by François Ozon, the coming Collection is a declaration of deep interest and love for the endless variety of the feminine world, featured in the movie by actresses like Catherine Deneuve, Isabelle Huppert, Emmanuelle Béart, Fanny Ardant. A continuing dialogue of the brand with the cinema and its female actresses, embodied in the past Season by the beautiful actress Cristiana Capotondi as the brand testimonial.
Like the cinematography of Ozon, the new STEFANO MORTARI S/S 2018 COLLECTION is a natural and luminous free exercise of style: set in the Fifties, with gentleness, luxury and irony the movie describes the beauty of the feminine world beyond time and its fashion "folies".
The new Collection's mood is well described in the sequence of faces and bodies that seem to float, frames of expressions and emotions underlined by different colors. Fresh tones such as white and blue, with turquoise or indigo variants, dominate the new Season, contrasting with the clear hues of the desert or warmer, earthy colors.
Color and vitality are also present in delicate geometric prints, coordinating lines and stripes with fine patterns, mini-checks or mega-pois. A spirit and a style that seem to take a vacation from mannerism and excesses and that, with originality and purity, aims to the ultimate contemporaneity.
A total look Collection including knitwear, dresses, skirts and jackets, as well as a wide variety of white shirts, with wide necklines, pleated, with strings or puffed shoulders.
The brand's identity is well recognizable in volumes and fitting, played on movement and elegant lightness: rouges, soft volumes, asymmetrical lines that sway sinuous, such as with meshed knitwear or in long dresses that glide along the body or as in the multi-layered skirt, a highly appreciated "divertissement" of the latest collections.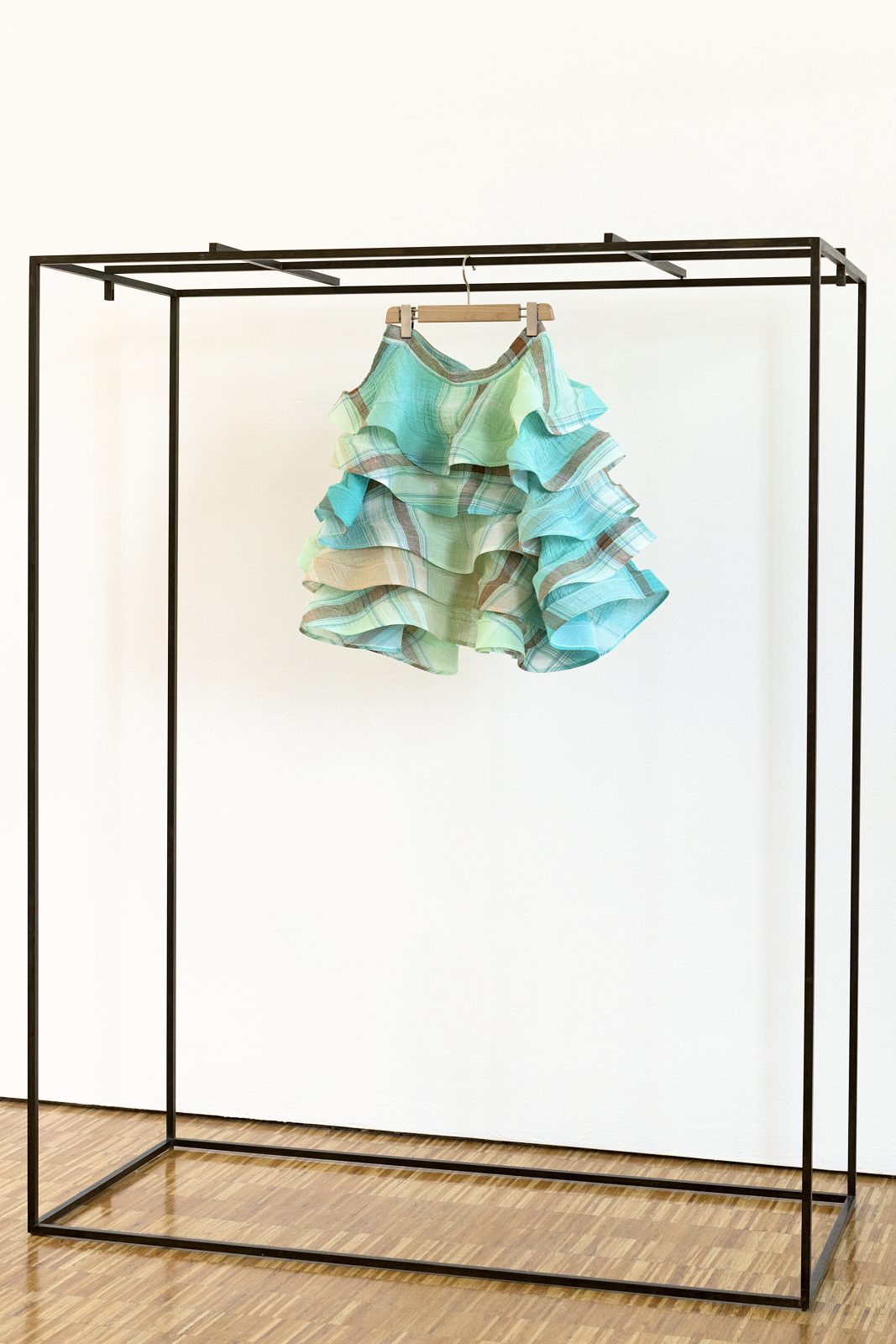 For every situation, the new Season provides a wide selection of high quality fabrics and yarns: linen in many colors and in pure white with contrasting finishes, a set of georgette dresses and shirts, lightweight and fresh knitwear, soft cotton fabric with a denim effect for rigorous and minimal cuts, cotton canvas for stronger pieces and constructed garments.
Every detail has a light and seductive touch, with a taste for "repêchage" as in a theory of quotations and fragments: mixed fabrics, applications, ribbons and rouges highlight the Collection without ever contaminating a refined femininity.
In the STEFANO MORTARI S/S COLLECTION 2018 the underlying theme of truth and fiction ("N'avez pas besoin de dire the vèritè", says Ozon ironically) is conceived around the mirror, symbol of seduction reflecting the subtlest vibration of the soul. As at the cinema, the eight portraits of women invite us to take a part and to be a part.